One day there were three tomatoes walking down the street, a mama tomato, a daddy tomato and a baby tomato. Baby tomato is walking too slowly, so the daddy tomato goes back, steps on him and says 'ketchup!' 
We we were pretty active on social media in the month of March so here's a bit of 'Ketchup'.
These updates were done on Twitter and Facebook.  Sidenote:  I have a twitch, where I 'll be play testing and doing some art. 
We updated an in game illustration of Peony summoning her units.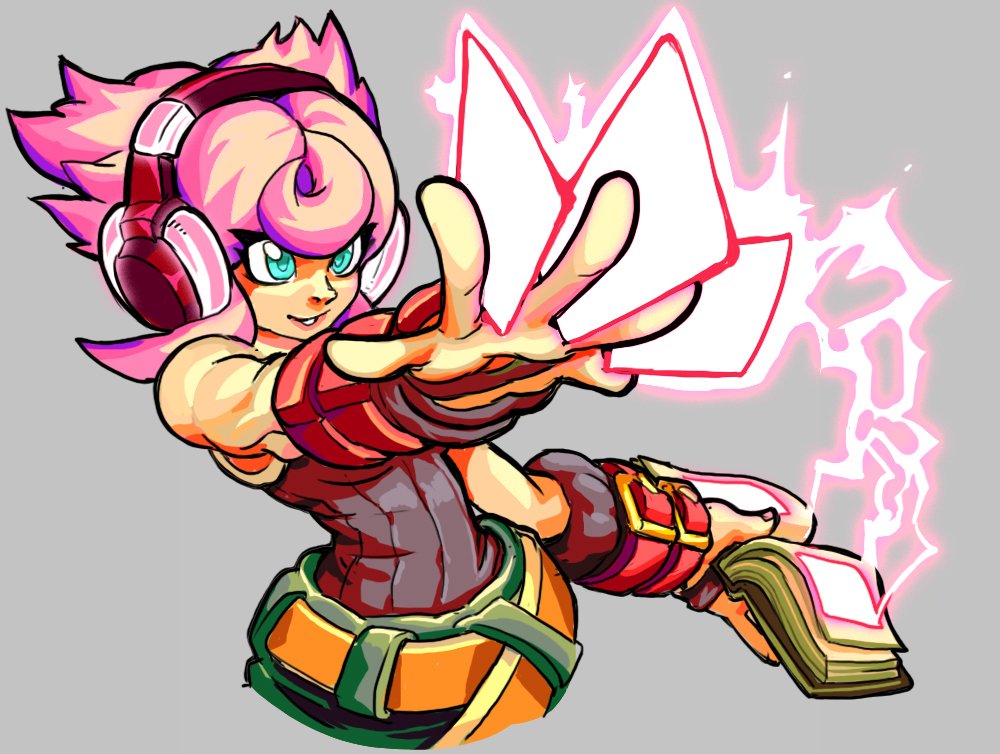 New concepts were painted- Here are 3 tile sets concepts. The first one has also already been sprited and new levels have been made from it.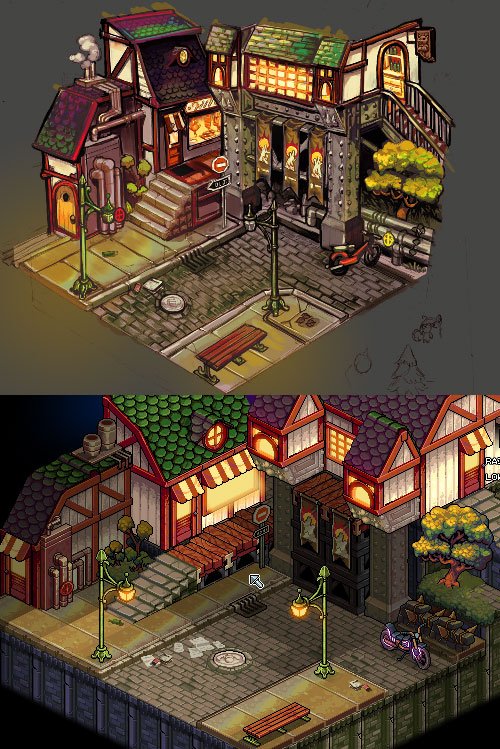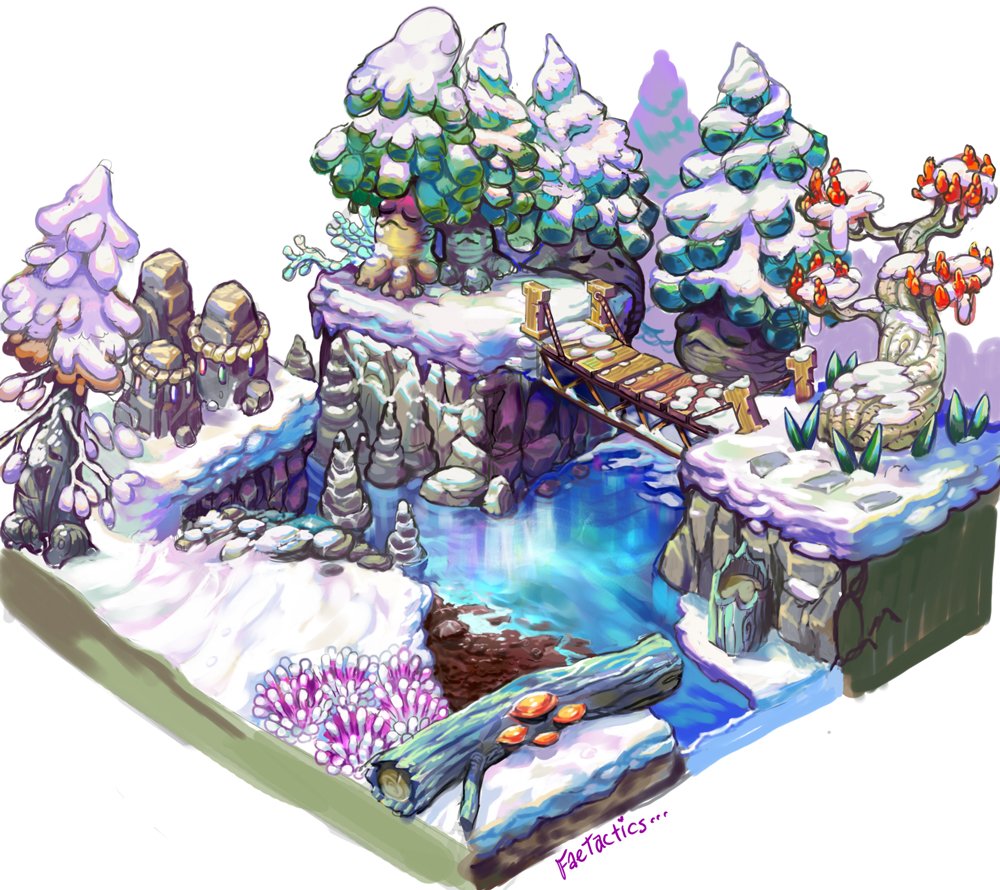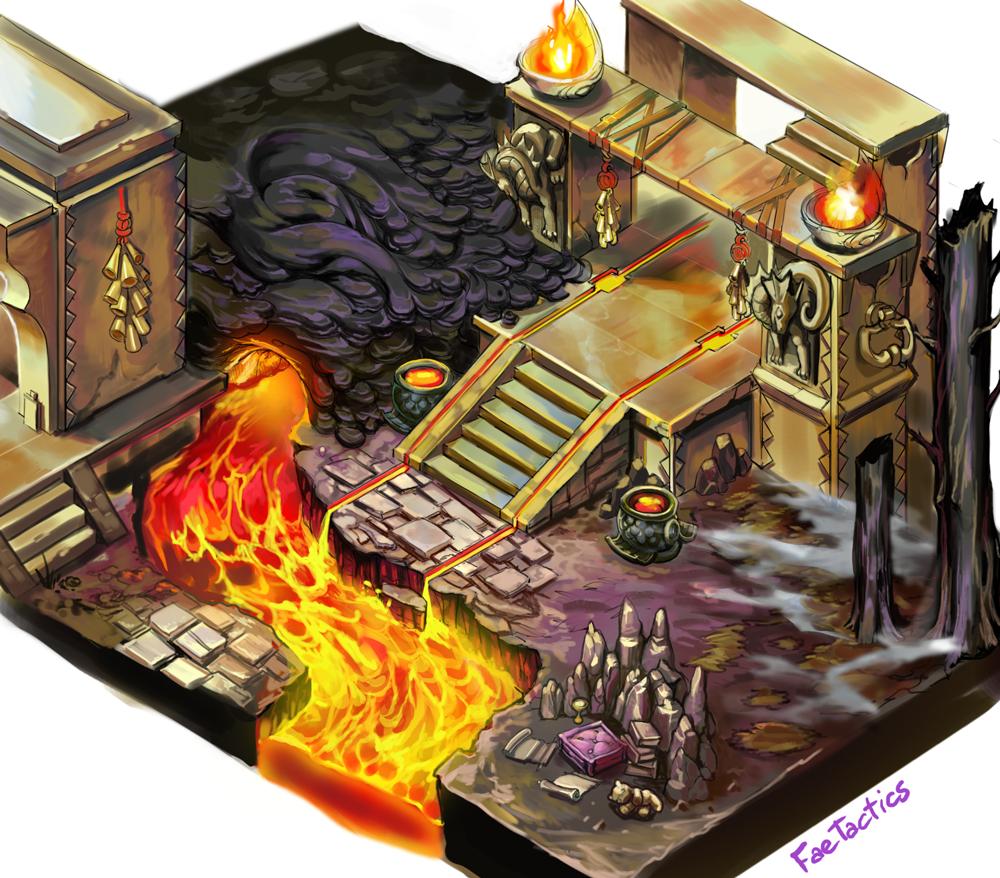 New Concept for one of our Characters,  Erisolde!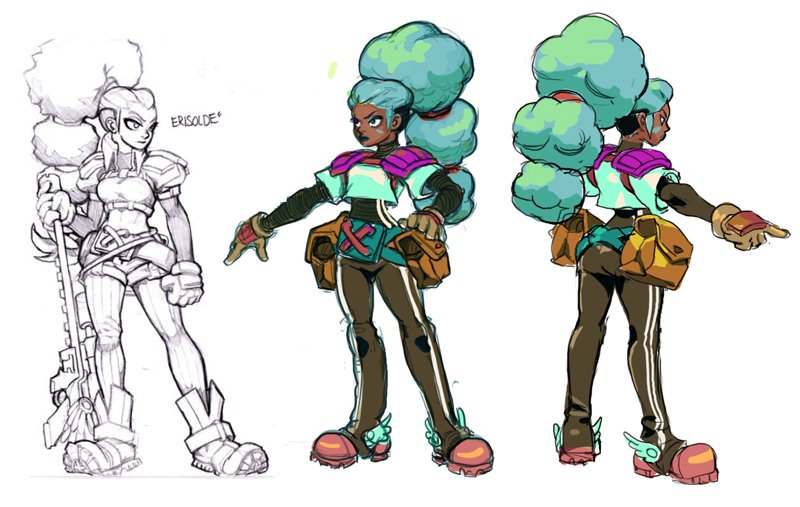 She's also 100% animated and implemented. She's not the only one. A lot of new enemies and npcs were also put in.
Here are some recent gameplay gifs.
So here's the  burning question… When is it going to come out? We originally said Early 2019. We are passed the Early 2019 already… You know what the devs like to say ' It's done when it's done!'.  We have not slowed down or taken any breaks and can't really afford to until we finish. Sorry we don't have a solid answer but you will play this year.  Most likely we will be able to inform of a release date within at least a month or two of releasing. The best way to keep track is to….
Thanks for the support- Also if you have any questions, feel free to ask!
Cheers,
Caro